Amplify your impact with hirers, elevate your LinkedIn visibility, strategise your next move.
Resumes | Interview Coaching |Branding | LinkedIn | Career Design
We are our clients trusted partner in their career 
Because your career is unique, so are our solutions. 
Whether you want to win an interview with your dream company, change careers, or grow your brand in the market, we can assist. From a single application letter through to a complete career transition program, we are at your disposal.
We get results through providing help where you need it most. Together we can:
Define your unique value offering and brand identity.
Eliminate white noise in your interview and market messaging.
Pinpoint ideal market opportunities where you will thrive.
Present your career story in a way that attracts target-hirers.
Articulate your brand in a powerful voice across all forums.
Get on the front foot with your career through actions that attract rather than chase opportunities.
Resumes by our award-winning writing team
Your resume isn't your story – it's your pitch!
It's your one big chance to win the hirer's attention. 
Through strategic positioning, relevant story-telling and clear metrics our team move you from applicant to short-listed interviewee.
Yesterday's resume approach died with the newspaper job classifieds.  Our resumes combine elegant, clean designs with compelling content infused with meaning to drive genuine connection with the reader's needs, and effective optimisation in e-recruitment systems.  
Our expertise in resume writing is recognised globally. The Head of our Resume team is an invited judge in the highly prestigious, international Toast of the Resume Industry awards.  Don't trust your future with anyone less.
Contact our Resume Writing team for a quote
So far I have applied for three jobs with my "shining new resume", and I have been successful in getting three interviews!!!!!  I appreciated the way Beverly was able to decipher all of my achievements, accolades and training credentials over the past 10 years and lovingly produce such an amazing document. One that I am extremely proud of. The personal touch of my artwork transformed into the header, was a touch of brilliance.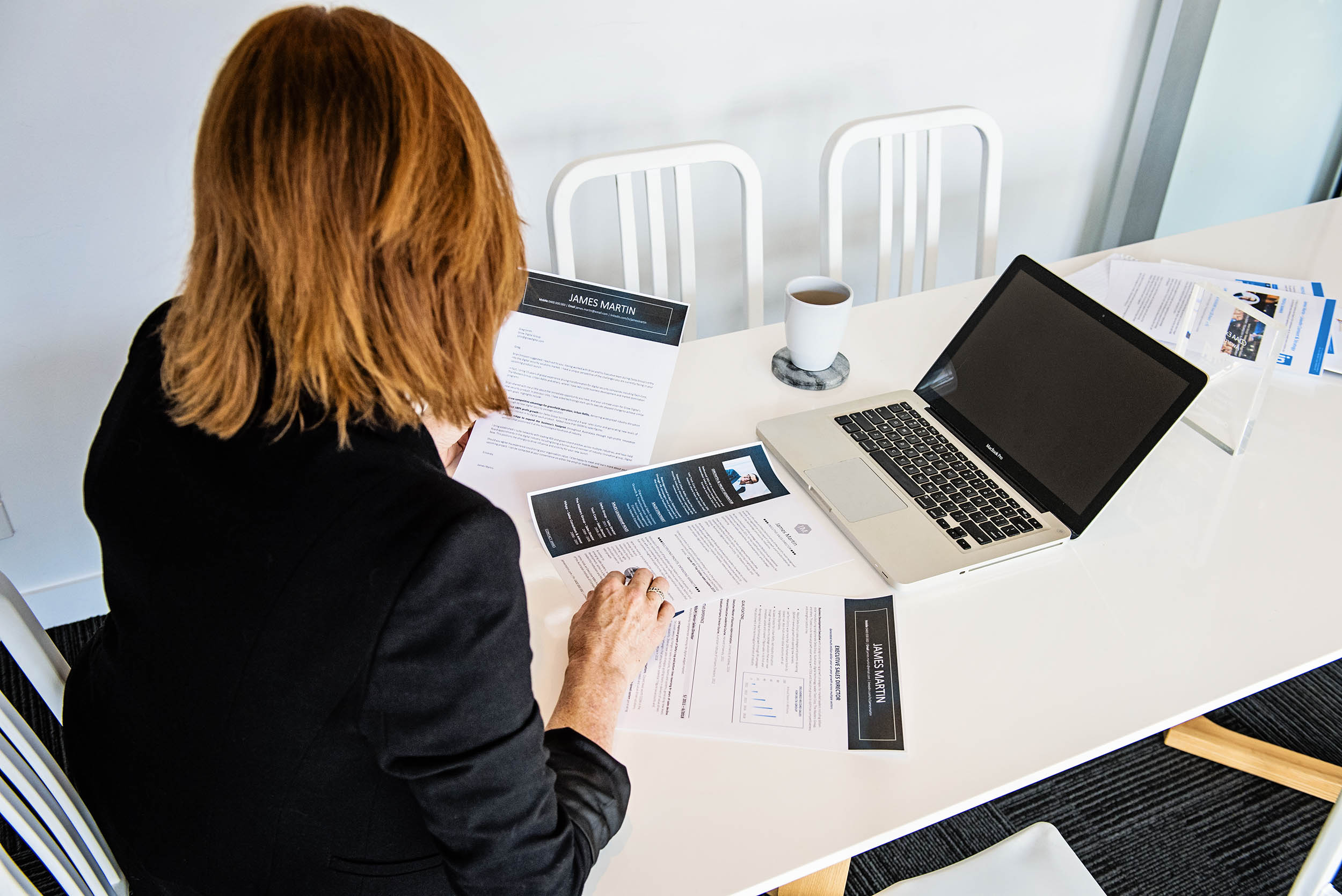 Interview Preparation with one of Australia's Top Interview Coaches
 I was successful in my interview and was given the promotion I wanted. The guidance and support I received was invaluable. 
All the coaching has paid off! I got accepted for the position I applied for. Thank you so much for the help and guidance!
Turn interviews into offers through expert performance coaching. 
Today's interviews are rigorous and unpredictable. We will help you prepare for these new forums so your present with impact. Our interview team have trained the HR departments of many of Australia's leading organisations.
Find out first hand the latest on interview tools and scoring systems including behavioural interviewing preparation, video interview pitches, assessment centres, panel interviews and situational interviewing. 
Most importantly, our interview coaches work on areas of high impact. 
We'll help refine your behavioural interview responses and ensure you are on-message with your answers.
Pre-interview nerves or concerns are quickly addressed so you perform at your peak.
You'll be brought up-to-date with emerging screening tools including asynchronous video interviews and psychometric assessments.
Your coach will pinpoint any interview-limiting behaviours negatively impacting your scores.
Collaboratively we'll create strategies to optimise your outcomes in salary negotiations
Finally, we'll assess subtle body language issues to refine your impression.
 Enter the interview process with confidence. Contact us about your next interview. 
Career Exploration and Next Step Planning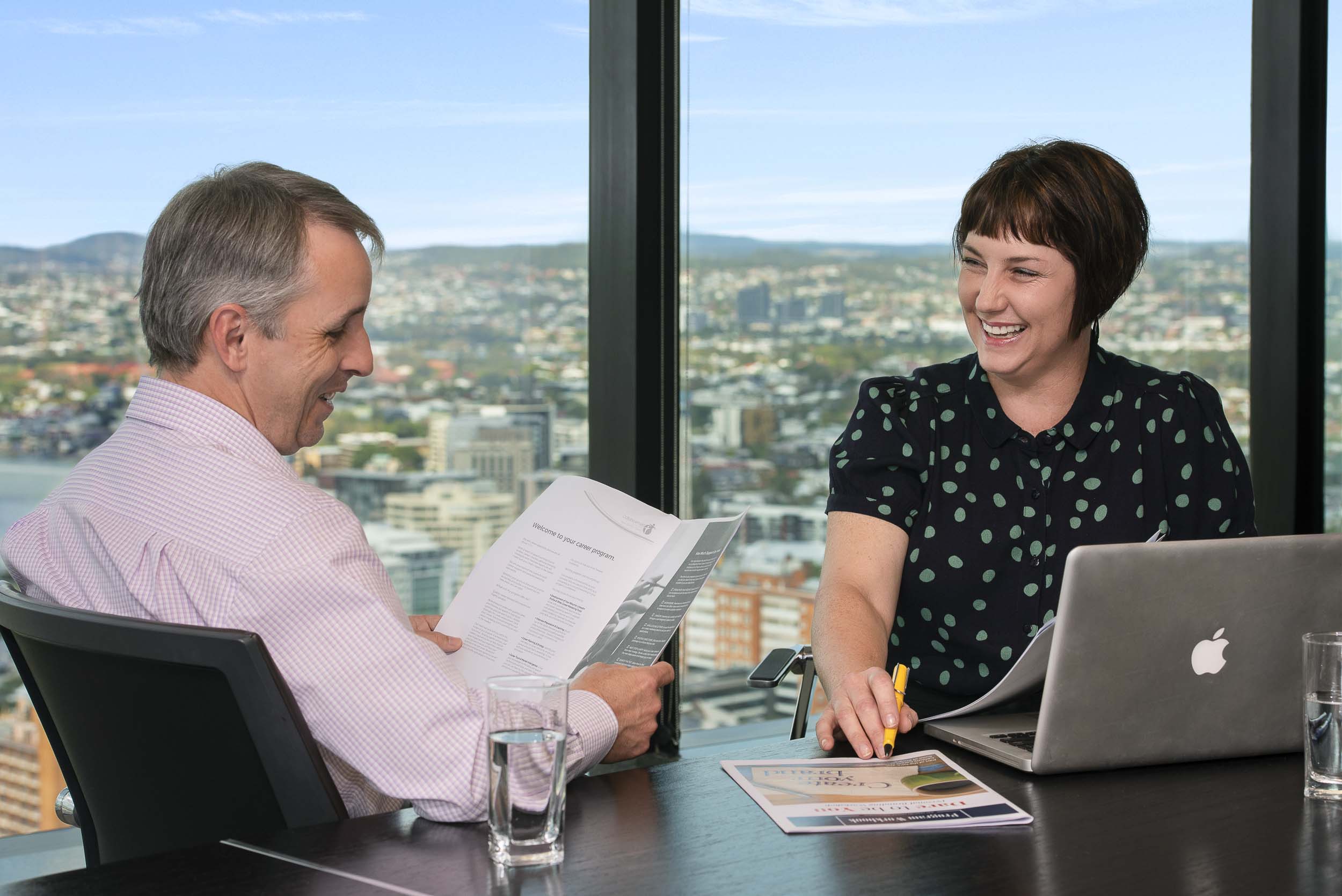 "You guys have been awesome – I can't believe how much help I've gotten – I would NEVER have contemplated what I'm looking at now without going through this process and getting this help!.
Move forward with clarity and confidence in your next step. 
Working out your next step can be challenging. Our career coaching team make this easier. They dig deep with you to cut through the confusion, eliminate any doubts and create simple plans for action. 
Whether you want to explore alternative career pathways or take the next step, they can assist.
Avoid the pain of a bad decision.
With a range of career tools, they will work through the essential steps to making an effective decision.
Together we'll step back and assess what's important to you and where you can best bring value to the world. With a clear head, a well defined goal and absolute conviction, you'll then work on how to take action to ensure you are successful. 
 Take the next step with confidence. Contact us about your next move. 
Personal Branding Consulting and Corporate Workshops 
Move from job hunter to headhunted talent. 
You have the talents – but are you known for them?  Are you approached by recruiters? Does your industry know your name?
In a world where job tenure is a thing of the past – a strong personal brand has become a must. 
Our Personal Branding services and corporate workshops help you strategically analyse and grow your personal brand in line with your career goals. Together we audit your existing brand presence in line with your goals, assess your brand values and point of difference and create your brand identity framework.   
I first read about Gillian Kelly in the Qantas magazine… I was impressed with what I read! I recommended her as a possible speaker at the 3M Health Care conference. We used Gillian's services at this conference for a presentation on "Personal Branding" the audience was transfixed! HIGHLY recommend.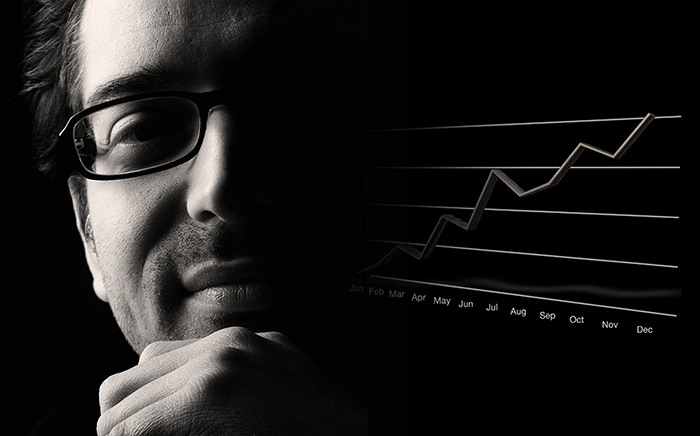 Fully-Optimised LinkedIn Profiles – Bring Recruiters to You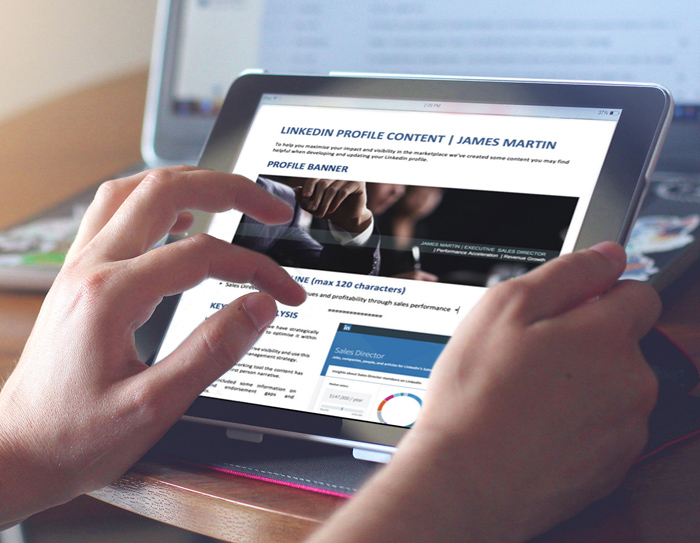 90% of recruiters are on LinkedIn. Are you?
LinkedIn is now a career essential if you want to be found by hirers.
Build your impact and authority through a credible, fully optimised LinkedIn profile. Our LinkedIn experts will work with you to identify your target audience and create an optimised profile that maximises your reach with those who count. 
Working in consultation with you they will :
Design a high-impact LinkedIn banner to reinforce your brand identity
Assess your headshot and other profile high-impact touch points
Curate an optimised headline and engaging summary section
Review your skills and keywords to pinpoint missing opportunities
Craft appropriate employment content
Develop strategies and suggestions for groups and actions to increase your visibility
Contact us about making over your LinkedIn profile.
"Just hours after updating my LinkedIn profile with the adopted recommendations I was contacted by multiple recruitment companies offering me positions and I have an interview in 2 day's time for my dream job!  Thank-you!" 
Make Your Mark with a Professional Application Letter
Define yourself as a serious candidate.
Our application letters are designed to make your case for an interview, reinforce your motivation for the role,  and leave no doubt about your capability to do the role. 
Don't waste this moment of opportunity. A strong letter will build your connection with hirers and open doors that often a resume alone can't, but it needs to:
Immediately capture their interest with a benefit-driven opener that swiftly shows your fit;
Address their underlying needs with relevant responses to their hiring criteria;
Build connection and credibility through insights into their industry and needs;
Reinforce your worth with strong metric-based achievement highlights;
Encourage immediate contact with a letter close that has the right balance of assertiveness and respect.
With the use of effective design principles we make each letter sharp, scannable and engaging.  Carefully created graphics and callouts used with restraint will reinforce your messaging and professionalism.
We can help you deliver your message with impact.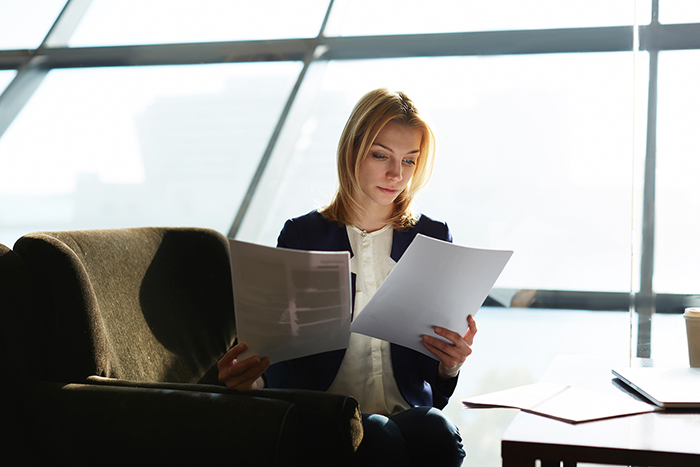 Professional & Executive Biographies – Market Yourself with Distinction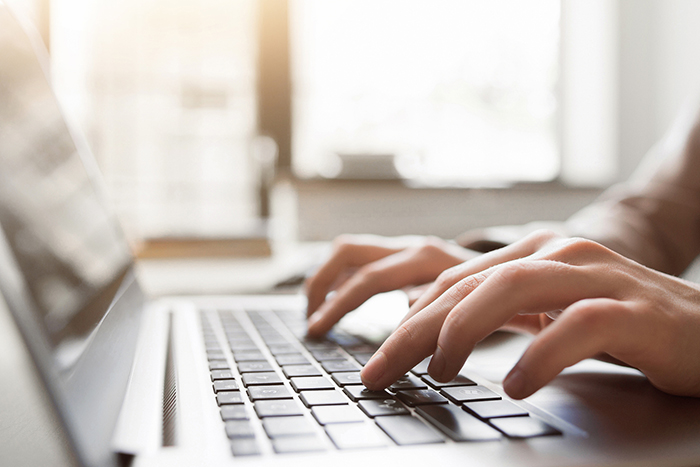 Your career and brand presented in one powerful, visual document.
The importance of a well-crafted biography can't be understated. Your bio is a powerful introduction to others and a versatile marketing tool. Whether you are using it as a networking tool for career search, or as a part of your personal marketing materials  as a speaker, leader or entrepreneur, it's your introduction to the world
A well-designed bio features all the colour of your past, told strategically to position you for the future you want.
Your story deserves to be told well but don't be fooled into thinking your bio is just about you. Created carefully, it's a connection to your audience and a persuasive influencer in your brand identity.  
 Our team will work with you to translate your past into a document that will take the reader on a journey through the defining moments that has led you to where you are today. No hype of spin just genuine stories told with your voice to strengthen your impact in the market.
Outplacement Programs & Career Transition
Move forward with confidence with our full job search support programs.
See why so many Australian companies bring in our team in to support their staff following redundancies and workforce changes. 
Working with a team of expert resume writers, career coaches and interview specialists we guide you through the career transition process to make sure your next move is positive, swift and aligned with your goals. 
Our programs are highly flexible and practical, and you'll have the full force of a team of career experts behind you at every step. 
Together we will: 
Optimise your marketing materials including your resume, letter suite and LinkedIn profile
Strengthen your skills at interview so you present with power at all stages of the interview process
Guide you through the most efficient and effective methods of job search to maximise your results
Create strategies to increase your visibility and reach with target hirers 
Soundboard during your decisions to help ensure your next move is positive. 
Talk to our team to find out more about our outplacement programs and how we can assist you.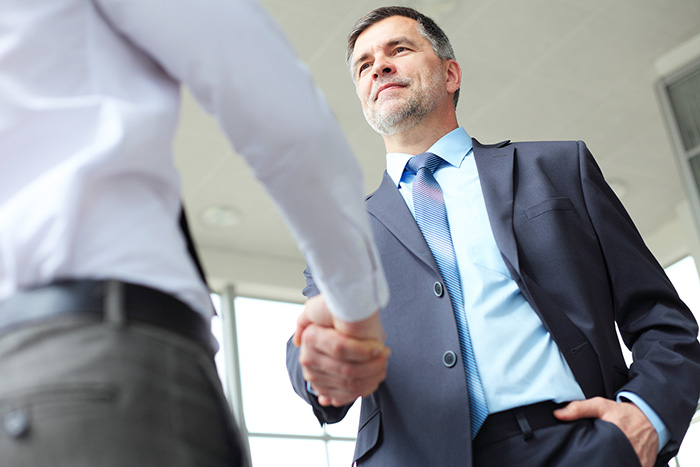 Let's Get Your New Career Underway! Contact The Agency Today…
WE ARE THE CAREER AGENCY.
READY TO START SOMETHING?
Say Hello. What are you waiting for?