Professional
Resume Writing Services 
Expert resumes created by our award-winning resume team
Land more interviews with a resume designed to help you stand out from the pack.
Hiring has changed – it's now more tech-enabled and evidence-based than ever before. We specialise in creating high-performance resumes designed to put you in the interview zone.
At The Career Agency, our resume writing team works to create a resume that will
– deliver instant impact with hiring authorities
– differentiate your value from others in the applicant stack
– optimise your chances in modern hiring technologies. 
Our expert resume team includes multiple award-winning resume writers, hiring experts and experienced career storytellers.
We work nationwide, across Brisbane, Sydney, Melbourne, Canberra, Perth, Adelaide, Tasmania along with Cairns, Newcastle and other locations in Australia.
Benefit from the resume writing nous in our highly awarded resume writing team
With multiple international award-winning resume writers on our team, our resume writing expertise isn't only recognised across Australia — we're recognised globally as resume specialists.
Across our team we have awards in almost every category of the annual Toast of the Resume Awards including executive, professional, creative, sales, graduate, transition, IT and others. 
As Head of our Talent Marketing team and founder of The Career Agency, Gillian Kelly has supported the staff of workforces across Australia undertaking complex transformation. She has worked with professionals of all levels in the creation of high-impact marketing materials that showcase the immense calibre of their talent, depth of experience, and unique brands — why trust your career and future with anyone less than the very best?
How do we help your application stand out?
Through strategic positioning, relevant story-telling and clear metrics, our resume writers will create a resume that moves you from being just another applicant to short-listed interviewee.
Our resumes combine elegant designs with compelling content infused with meaning to drive genuine connection with the reader's needs, and ATS compliant for effective optimisation in e-recruitment systems.
Ready to make a great impression on recruiters and employers with a standout resume created by an experienced resume writer? Wherever you're located or applying for a position in Australia, whether that's Brisbane, Sydney, Melbourne, Canberra, Perth, Cairns or Newcastle, The Career Agency has you covered.
Contact our Specialised Resume Writers for a quote today and step up your next job application.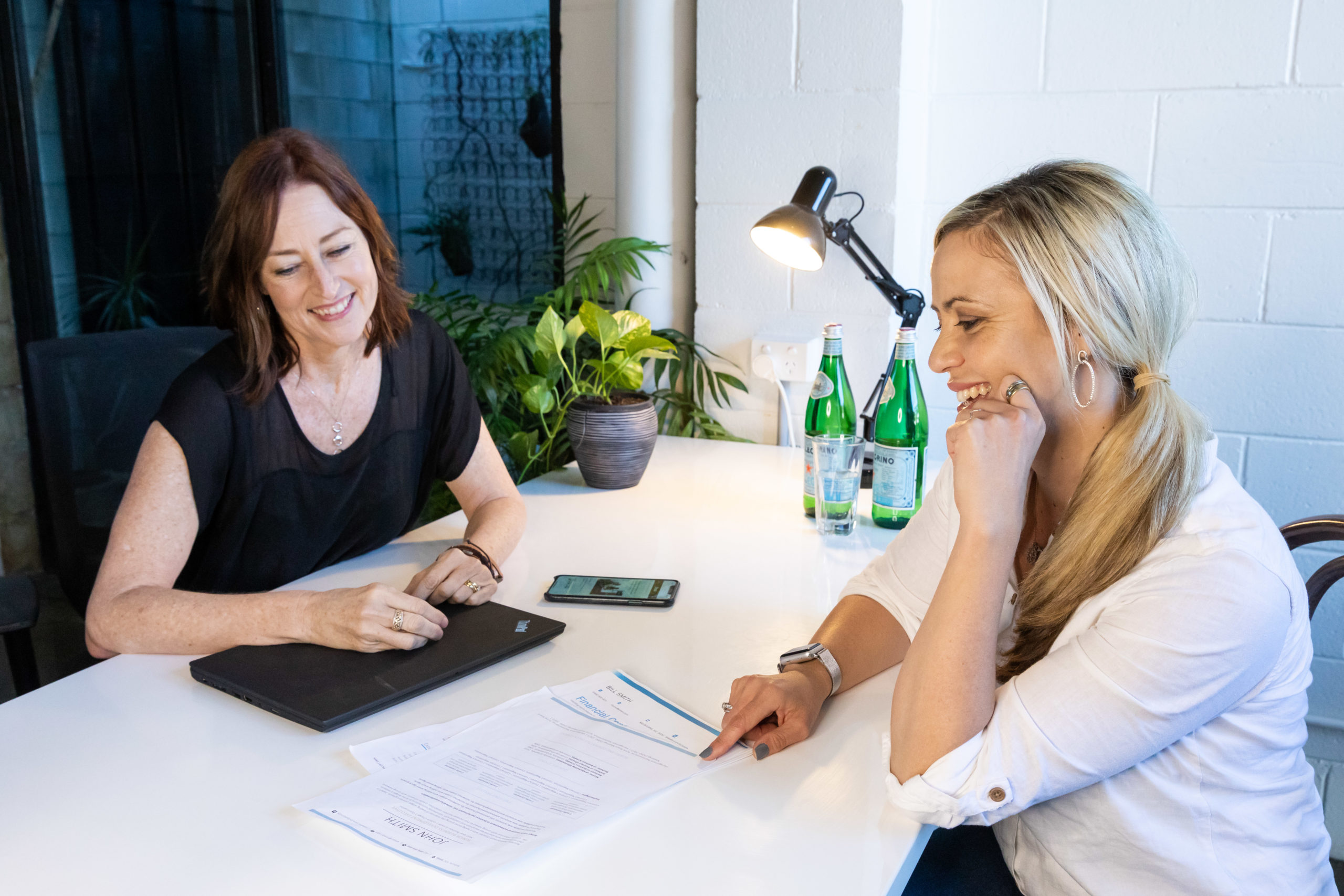 I just wanted to say thank you very much for writing such an amazing resume and cover letter for me. I sent a few out last night and start a new job on Monday! I also received some great compliments on how well my resume was written. I really appreciate your help with everything.
The resume seems to be working as I am being pencilled into jobs that are being bid on in Chile, Kenya, Europe and the Western Sydney.
Peter
I've finally scored my ideal, dream job.  Your resume did it for me. Thank you.
Suzanne
Amazing support From both Lisa and Bec. Managed to secure a job within 24 hours after using an incredible resume supplied by Bec. Your help and support was most appreciated ladies, thank you so very much.
Caitlin
Let's Get Your New Career Underway! Contact The Agency Today…
WE ARE THE CAREER AGENCY.
READY TO START SOMETHING?
Say Hello. What are you waiting for?