Resume Writing Services for HR Professionals
Expert HR resumes created by our award-winning resume team
As a Human Resource Professional, you more than anyone understand the importance of your resume attracting the attention of the hiring manager so they can see you're the perfect candidate for the job.
Creating a standout resume doesn't come naturally to most people, even those who work in this industry!  We know what we want to see, but when it comes to putting that on paper about yourself, this is when you need to bring in the HR resume writing professionals.   
At The Career Agency, we have an experienced HR resume writing team led by Gillian Kelly who is an award-winning multi-certified resume writer, seasoned Professional Career Development Coach and Personal Branding Strategist. 
We can assist all Human Resource professionals nationwide, in Brisbane, Sydney, Melbourne, Canberra, Perth, along with Cairns, Newcastle and other locations in Australia. 
Our HR resume writers are all highly skilled professionals experienced in creating standout resumes and cover letters tailored to essential criteria such as position level and industry.
Australia's most awarded resume writing team
With five international award-winning resume writers on our team we are Australia's most credentialed and awarded resume team. What's more, our resume writing expertise isn't only recognised across Australia — we're recognised globally as resume specialists.
Two of our award-winning resume team are invited members on the credentialing panel of Career Directors International.
As Head of Talent Marketing and founder of Outplacement Australia and The Career Agency, Gillian Kelly has supported the staff of workforces across Australia undertaking complex transformation. She has worked with professionals of all levels in the creation of high-impact marketing materials that showcase the immense calibre of their talent, depth of experience, and unique brands — why trust your career and future with anyone less than the very best?
How do we help your application stand out?
Through strategic positioning, relevant story-telling and clear metrics, our resume writers will create a resume that moves you from being just another applicant to short-listed interviewee.
As you would well know, yesterday's approach to resume writing died with the newspaper job classifieds. Our resumes combine elegant designs with compelling content infused with meaning to drive genuine connection with the reader's needs, and ATS compliant for effective optimisation in e-recruitment systems.
Ready to make a great impression on recruiters and employers with a standout resume created by an experienced resume writer? Wherever you're located or applying for a position in Australia, whether that's Brisbane, Sydney, Melbourne, Canberra, Perth, Cairns or Newcastle, The Career Agency has you covered.
Contact our Specialised HR Resume Writers for a quote today and step up your next job application.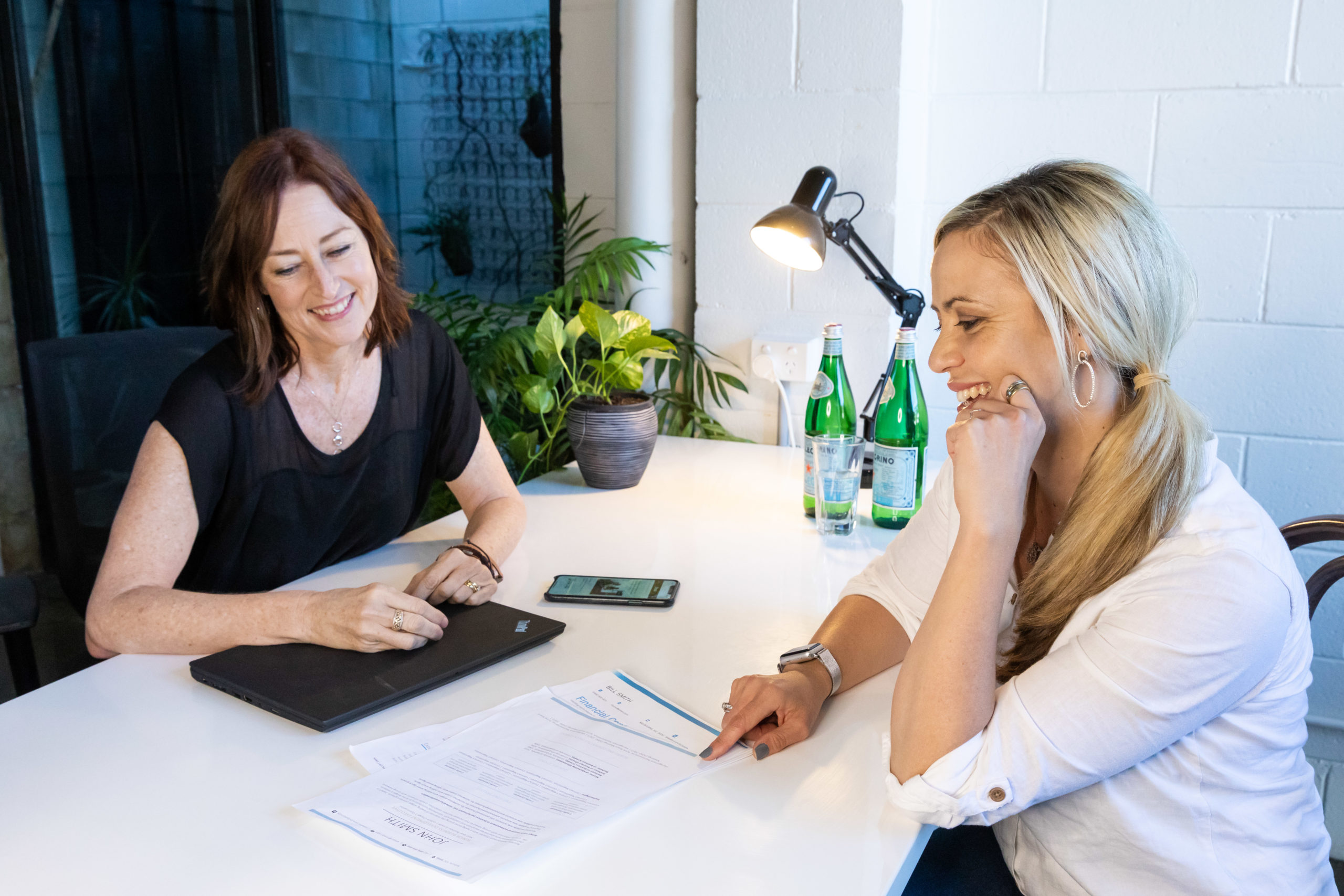 Very very happy with the service all the ladies who have assisted me.  My Resume was totally overhauled (which it definitely needed) and I feel that my Resume really puts me out there in regard to not only my professional background but in my own personal style. A win win situation. I feel very supported to actively participate in the job market, and life, and could not have done it without the support – A.G. – Human Resources 
Let's Get Your New Career Underway! Contact The Agency Today…
WE ARE THE CAREER AGENCY.
READY TO START SOMETHING?
Say Hello. What are you waiting for?