Career Exploration & Next Step Planning
Amplify your impact with hirers, elevate your LinkedIn visibility, strategise your next move.
Resumes | Interview Coaching |Branding | LinkedIn | Career Design
Move forward in your career with clarity and confidence in your next step.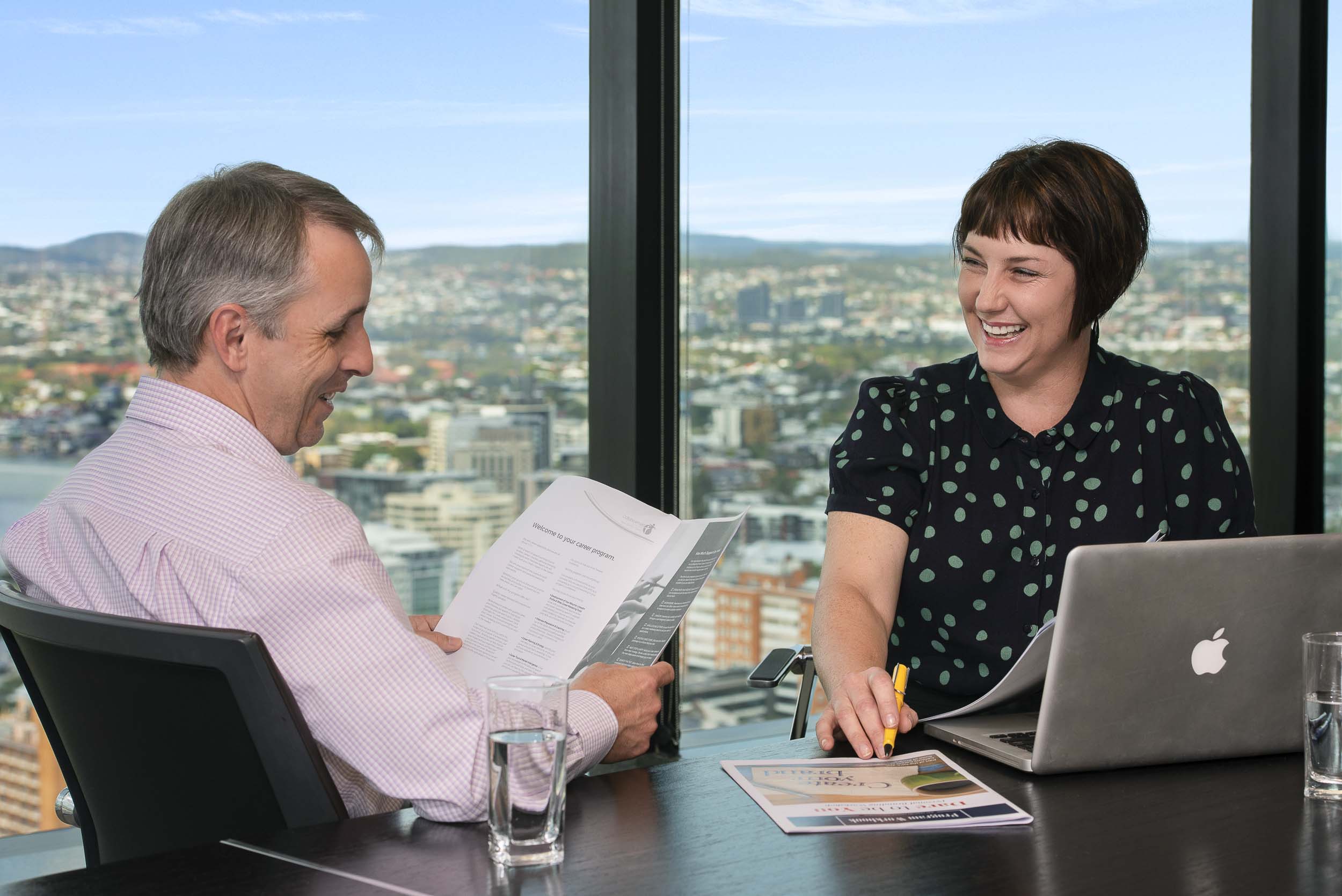 You guys have been awesome – I can't believe how much help I've gotten – I would NEVER have contemplated what I'm looking at now without going through this process and getting this help!
Working out your next
move

an be challenging.

At The Career Agency, our career coaching and counselling team provide tailored advice and support to make this easier by digging deep with you to cut through the confusion, eliminate any doubts and create simple plans for action.

By working with an experienced career coach in one of our offices located nationwide, you'll have a clear idea of where you're going and the confidence to get you there. 

Whether you want to explore alternative career pathways or take the next step, we have career coaches in Brisbane, Sydney, Melbourne, Canberra, Adelaide, Perth and locations across Australia who can tailor career advice and support to your specific needs and goals.  
Avoid the pain of a bad decision.
Drawing on a range of career tools to help you develop the outlook you need to succeed, one of our career counsellors will work with you, providing expert advice and taking you through the essential steps to making a practical decision.
Together, we'll step back and assess what's important to you and identify where you can best bring value to the world. With a clear head, a well-defined goal and absolute conviction in your ability to succeed , you'll then work on how to take action to ensure you're successful.
Make your next step a confident one with specialist advice and counselling at The Career Agency. Our career coaches deliver expert career advice and counselling in Brisbane, Sydney, Melbourne, Adelaide, Canberra, Perth and regional locations nationwide. Contact us about your next move today.
Let's Get Your New Career Underway! Contact The Agency Today…
WE ARE THE CAREER AGENCY.
READY TO START SOMETHING?
Say Hello. What are you waiting for?