We all know the feeling that you need to quit. 
I once left a job after only just 4 days. In the lead up to my decision to quit I felt terrible. I sat in my car outside the office in tears. The culture was horrendous and the job was nothing like what was promised. Already I'd had co-workers telling me how terrible the organisation was. I knew this was not a place I wanted to invest my future in.
The problem was I didn't know what to do. How could I quit after just 4 days? What would people say? Fortunately, when I spoke to my husband he gave me some good advice. He said:
"Quitting doesn't always make you a quitter.  Sometimes it just makes you smart".
For some reason, we often see quitting, particularly in a new role, as a sign of defeat. The reality is, there are times when it's not only valid to quit, but it's the intelligent move. 
When is it ok to quit your job? 
It's rare that someone takes resigning from a role lightly.  Most people are all too aware that serial job hopping and short-stay roles can raise big red flags on your resume with potential hirers. Having said that it's more far more common for me in my career practice to see clients who have stayed in a role too long, than those who have quit too quickly.
Before making any decision, it's important to consider the situation rationally.
Are the current circumstances something that may change?
What are the ramifications of staying?  
What would be the financial impacts of quitting without another job lined up?
Could you resolve the situation by talking with your manager or altering an aspect of your role?
What is your best plan of action moving forward?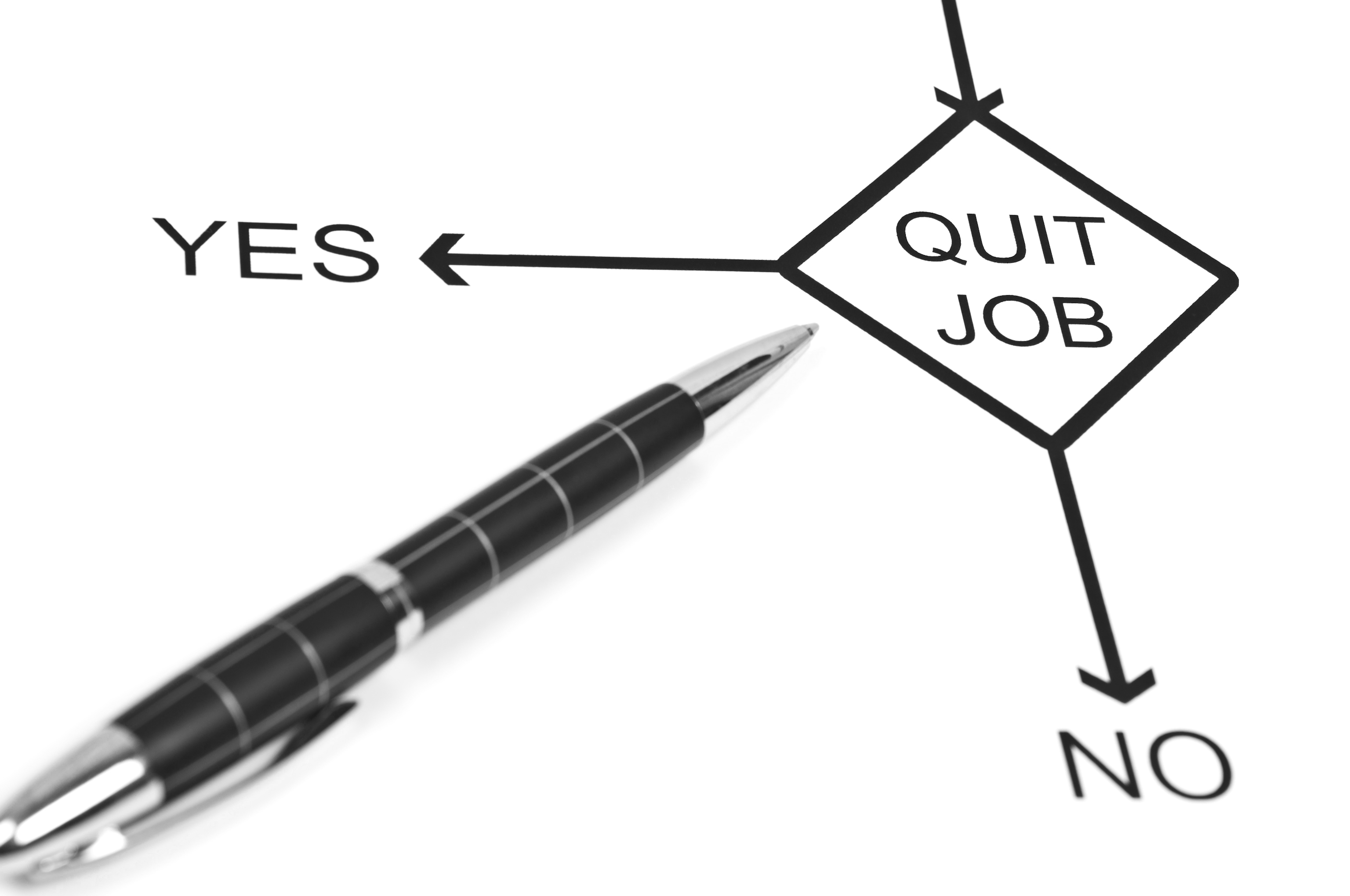 For most people, if your job is making you increasingly unhappy it's worth making a plan to find suitable new job opportunities. Ideally, this is done in a well thought out manner so you can find a new opportunity before resigning, and so you can give appropriate notice. Doing the right thing by your current organisation can ensure an amicable relationship moving forward.  This can be important if you need a referee.  
When is it worth leaving without a new job to go to?
In some circumstances, it may be appropriate to quit immediately. For example it may be you feel unsafe or abused, or that your mental health is at significant risk. It may just be that after consideration you feel both parties would be better separating sooner rather than later.
If this is the case, that's ok.  The key is to try not to dwell on the situation. Instead take appropriate action, review what you have learnt from the experience, and put your focus firmly on the horizon.    
All too often our gut is screaming out 'quit' but we squash down the churning feeling we get going to the office each day. We ignore the all-too-familiar Sunday-night-blues that comes on as Monday edges closer. We get caught in an unhelpful cycle of constant double-guessing or worse continual daydreaming about telling your boss to get lost. This usually comes with a loss of confidence or respect, or even health impacts . 
If you are made the decision to leave, talk to our career coaching team about your next career move so you can move forward with confidence.