Resume Writing Services Brisbane
Brisbane resumes crafted by our award-winning professional resume writers.
Your resume isn't your story – it's your pitch! Make it count. 
The Brisbane market is competitive. Our resumes are designed to ensure you stand out in it.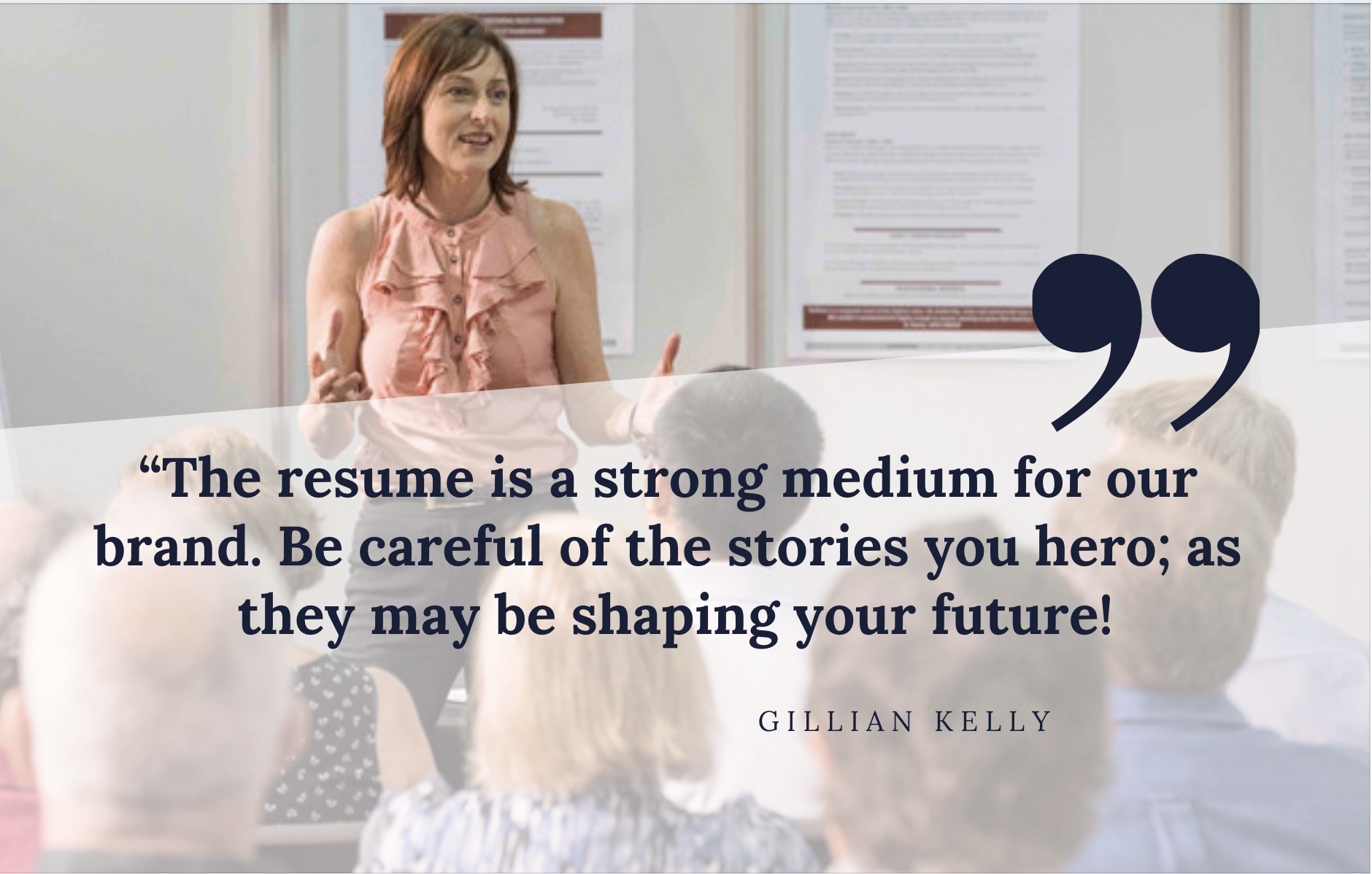 Working with Beverley was so comforting. She really made me feel more confident by really learning my skill set and putting it forward in my resume and seeing information I had overlooked and hadn't seen as important but it has made the world of difference in my search for new employment.
What a delight it has been working through this exercise with you!  Not only have you captured my whole career after 1 phone call, and trailing through the mountain of documentation that I sent through to you – but you have effortlessly created a really tasteful marketing document for me that I will be proud to submit with my applications.  Not stopping there, you have gone beyond my request of providing a 1 pager to add to the brilliant CV by actually developing and providing me with a variety of different approaches, with specific advice on usability, AND allowed me the flexibility for future adaptation requirements by giving me workable Word.docs as well as the .pdfs and the plain text versions.
Applied for 3 jobs after relocating to Canberra, and got offered all three – nice problem to have. Couldn't have done it without you. 
As a national resume writing business that was founded in Queensland, we pride ourselves on the quality of our resume writing services in Brisbane. We stay on top of the needs of the current Brisbane market to ensure our services are current, informed and give you every advantage for job success.  
Resumes Brisbane job
seekers can rely on.
When you are looking to take the next step in your career it pays to invest in a resume that will differentiate you from your competition. 
Our team of award-winning professional resume writers in Brisbane have been writing for the local market for more than a decade, supporting Brisbane job seekers to achieve their career goals. 
They are well versed in how to create the right impact during the application process. They will partner with you during the resume writing and personal branding process to create a document that will define your value and optimise your impression with the decision maker.
How do we maximise your resume's impact?
These are some of the resume writing techniques we use to give you an edge with hiring managers to ensure your new resume hits the mark.
1. A powerful top third that resonates with your target hirer.
Our writers understand how to create immediate impact through strong positioning, attention-worthy headlines and compelling metrics in your opener that talk directly to the needs of your target hirer. Our goal is to ignite their interest and leave no doubt you CAN do the job.  
2. Indisputable Performance Proof. 
It's not enough to tell the hirer you can do the job, you need to SHOW it. We weave powerful success stories and keyword-optimised content throughout your resume to showcase past achievements and show your relevant skills, brand and talent in action. 
3. Balanced Resume Design
Resume designs today need to appeal to both the humans and HR systems that will be reading your document.  Our writers know how to create eye-catching formats that will enable your Brisbane resume to stand out without compromising your readability or scores in modern ATS.
For a stress-free way to ensure your resume is the best it can be, use our writing services. You can trust The Career Agency's resume services in Brisbane to make your job applications stand out to potential employers.
Learn more here from a Resume Writing specialist.
Our process for creating

resumes & cover letters

presenting the best you.
A resume that simply lists your experience and qualifications is not enough to stand out from the crowd.  Our writers spend time understanding your goals and getting to know your background.
We give employers a clear understanding of why you are the best candidate for the job, while keeping your values and who you are as a person central to the document.
When we write your resume and cover letter we research the role and ensure your resume is designed and optimised to align with application expectations for the sector and any specific selection criteria for the role. 
Whether you are applying to the private sector or putting together a government applications, our writers will create a well-crafted resume to  give you the best chance of success. Let us help you succeed.
Need extra support beyond your resume? The Career Agency has interview coaches, career coaches and personal branding strategists able to help you navigate every part of the job search process. resume writers and career coaches are an award-winning combination.They not only help you create an eye-catching resume but can prepare you with everything you need to know to nail that interview for your dream job.
TALK TO US ABOUT YOUR RESUME >
Phone (07) 3829 3003
Office Hours: 9am – 5pm Monday to Friday
320 Adelaide St, Brisbane QLD 4000
Phone (07) 3829 3003
Office Hours: 9am – 5pm Monday to Friday
3 Spring St, Sydney NSW 2000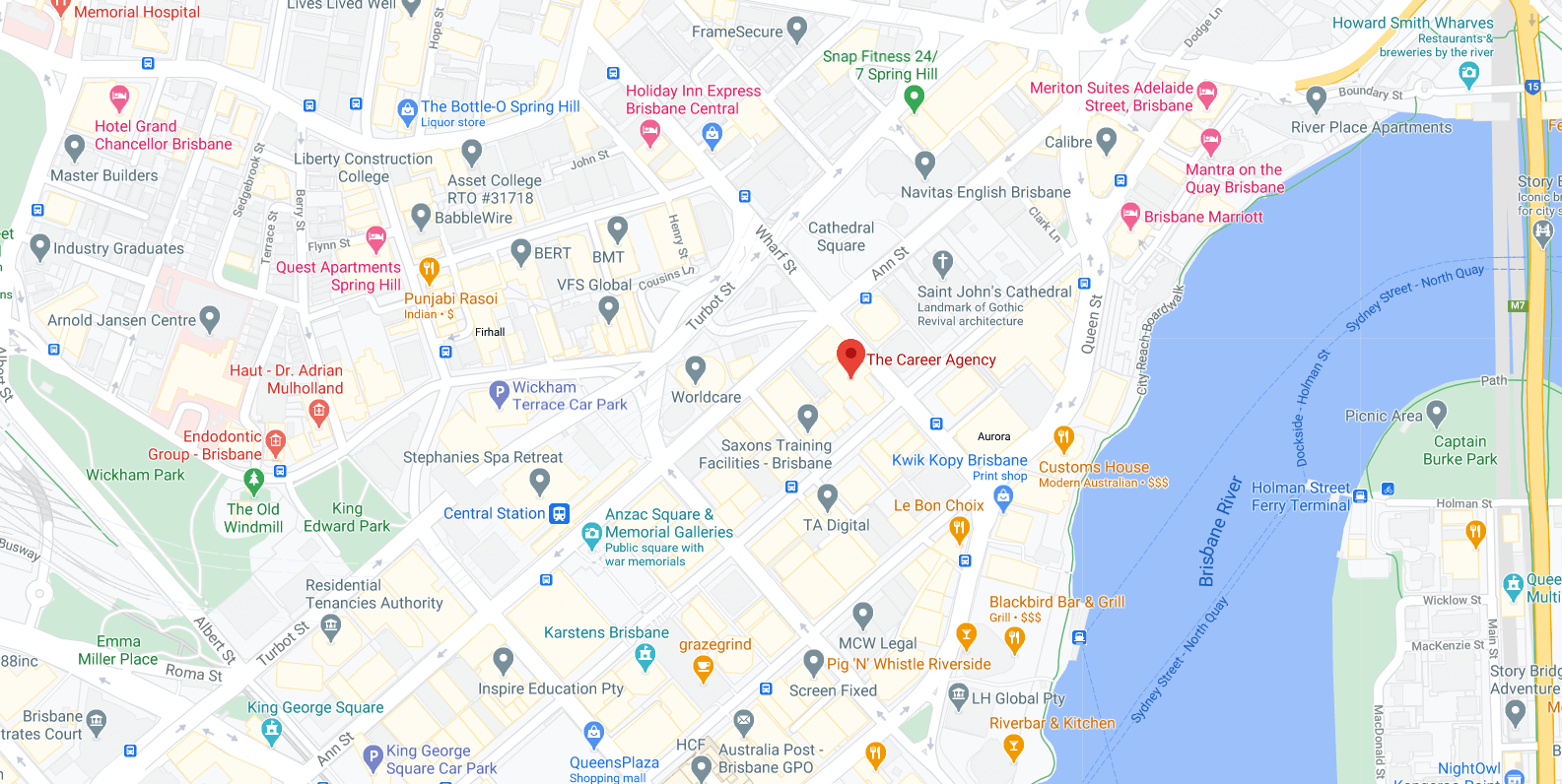 Let's Get Your New Career Underway! Contact The Agency Today…
WE ARE THE CAREER AGENCY.
READY TO START SOMETHING?
Say Hello. What are you waiting for?